What I call an IBOK, others call an Individual First Aid Kit (IFAK.) I consider basic first aid and the stopping a major bleeding event to be separate.
It is wise that you (we) should always carry the tools and experience necessary to stop/prevent/reduce the three major causes of death from traumatic injury - No breathing, no circulation, and massive bleeding. In general, the IBOK/IFAK is a small compact kit that was specifically designed to address the most common forms of those three events when a tourniquet is included as part of the kit.
I am not a doctor, nurse, EMT, or paramedic, but I have taken several first aid and field trauma classes as well as CPR (which I was forced to use on a child last summer), but I do realize that being able to deal with severe trauma in the field is an important first step, especially if everyone is carrying guns around. From all of the research I have done, there are two that I like the most:
ITS Tactical Tall Boy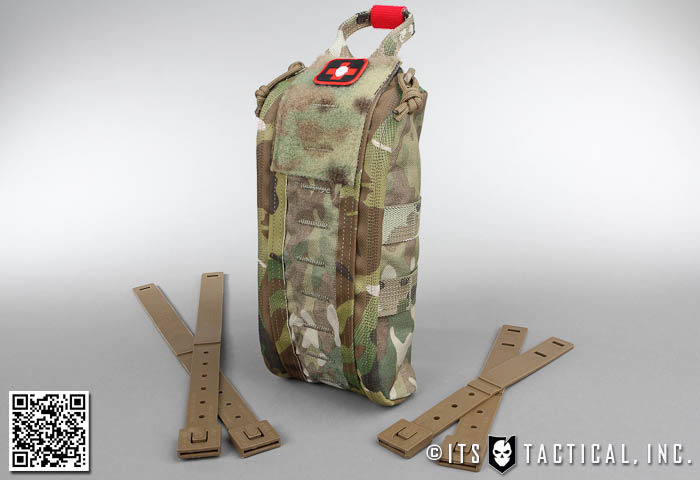 Dark Angel Medical D.A.R.K.
Both are similar in their contents, with a few variations that could have significance in certain situations. They both have a similar price with included specially designed pouches. Both will fit in a double M4 magazine pouch, and the ITS Tall Boy package actually was designed to fit into a double magazine pouch.
(Unless you are in dire need for one of these, we can get a discount through a group buy, so hold off for now.)
I was interested to know if anyone else had any other options or opinions on quality, USA made, compact trauma kits that will fit in a cargo pocket or on a belt among other gear. If not, do you have a preference of the two above, and why. I especially would like to hear from those with medical expertise.
(I am not currently interested in larger medical kits. That is for a different discussion.)
This will eventually lead into become Standardized gear for the individual as well as part of the logistical resupply.
Admin




Posts

: 73


Join date

: 2015-03-03


Location

: Texas



I have looked at a number of variations of these at some of the gun shows in Dallas. I know I need one and money shouldn't get in the way of saving my or someone else's life, but they were too pricey for me at the time.

Let me know when you get a group buy together, and based on $ may get a couple. Trying to get my cabin built this year at my bol.



Posts

: 49


Join date

: 2015-03-06



When will a group buy be available for these?

_________________
Be Prepared. Plan for the unexpected.



Posts

: 96


Join date

: 2015-03-07


Location

: Texas





Similar topics
---
Permissions in this forum:
You
cannot
reply to topics in this forum